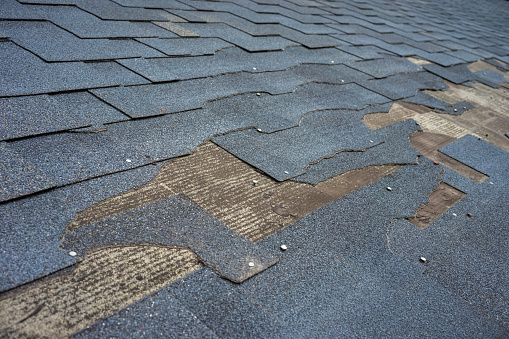 Hurricane season is upon us, which means severe weather can come at a moment's notice and cause serious damage to your home. When was the last time you had your roof inspected by a professional? Having your roof regularly inspected throughout the year can help you be better prepared for extreme weather conditions. If you believe you've suffered storm damage (or even if you aren't sure), call Abraham Roofing to conduct a free roof inspection and let you know the extent of the damage. We offer emergency services and will help you remediate the damage caused to your home ASAP! Try our virtual remodeler on the homepage of our brand-new site abrahamroofing.com.
Is It Time to Patch, Repair, or Replace Your Roof Entirely?
Unfortunately, not all things will look the same on Day 1 as they will on Day 7,300 (20 years to save you some math). Most roofs, depending on shingle type and a few other factors, generally have a 20-year lifespan. Across that 20-ish year lifespan, they are exposed to weather, sun, holiday decorations, and much more. Needless to say, patching, repairs, and replacements are to be expected.
WARNING SIGNS
Luckily, there are some warning signs to look out for that may help mitigate costs or spare a full replacement in the near future for a quick patch or repair at the time of damage.
Curved/curling, cracking, or missing shingles
Discoloration
Rot, Moss, Algae, Ivy, etc.
Shingle particles in gutters
Sunlight from the attic and there's no sunroof
Leaks and water stains on the ceilings
Sagging or bowing roof
WHEN TO REPAIR
Sometimes strong winds or a heavy storm may cause damage to the roof. Whether from a fallen branch or high wind speeds possibly picking up something sharp causing it to fly into the roof and dislodge some shingles, it's unlikely these are enough to force an entire roof replacement. Minor gashes in your roof can be patched or plugged, and missing shingles can be replaced and they'll be the same color as the rest in no time!
WHEN TO REPLACE
Unless your roof is coming to maturity (above 15 years), you likely don't need a full replacement. In the case that your roof has lived a long and happy life, keeping your home, family, and belongings safe from sun, rain, birds, and reindeer hooves, it will show signs of a good life like discoloration, fauna overgrowth, and unsightly sag/bowing. It may also be losing shingles and clogging the gutters with the leftover bits. In this case, sadly, it's time to replace that roof.
WHAT TO DO
That's where we come in! At Abraham Roofing, we are a full-service, Long Island based roofing company. We offer the best prices and courteous service for roofing repairs, patches, and replacements. We also service gutters, skylights, and siding! Contact us today!
Follow Us on Facebook for Updates